Use the following tips to maintain a fresh and beautiful appearance. Renowned celebrity beauty experts offer advice to help every woman look their best. Learn to flaunt your best features instead of camouflaging perceived flaws.
Hands
Keep nails well groomed whether you prefer a natural look or experiment with fun pops of color. Manicurist Deborah Lippmann advises continual exfoliation and moisturizing to keep hands and cuticle areas under control. This is especially important during dry, colder months. Lippmann's Winterize set softens hands without leaving greasy residue.
Deborah Lippmann 'Winterize' Set
Face and Body Care
Take care of your skin and provide a good canvas for additional beauty products. Look into cosmetic lines that recommend products based on individual needs. Mario Badescu customers complete a questionnaire detailing their lifestyle, personal habits and other relevant skin care issues before receiving product suggestions. Badescu's body care line includes anti-aging, acne care and men's products.
The Mario Badescu Skincare Products
Cosmetics
Simplify morning routines with a blemish balm (BB) cream foundation. Products combine foundation, primer and sun block in convenient packaging. Beauty blogs everywhere rave about Dr Jart BB balms. Top sellers include nourishing formulas for sensitive skin and anti-aging combinations.
Use cosmetics that flatter your skin tone. Days of cosmetics mimicking war paint are over. Modern trends lean towards subtle enhancement. Sleek Makeup boasts an array of colors designed to flatter multiple tones. Bronzers, highlighters and shimmering lip shades offer unobtrusive palette choices.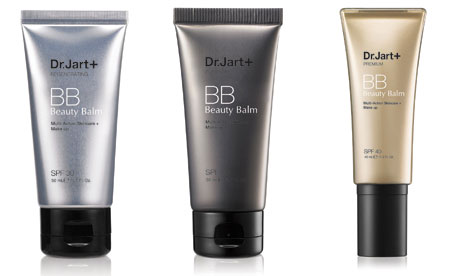 Natural Skincare
Follow ancient grooming practices and indulge in all-natural skincare products. Individuals with sensitive skin or certain allergies find success with chemical-free beauty routines. Greek-based Korres uses local plants and herbs in all their products. Pomegranate facial scrubs and mascara created from volcanic ash call to mind beauty rituals of the past.
The previous advice ensures timeless beauty that transcends momentary satisfaction. Use your best judgment when selecting cosmetic brands to avoid wasting money and / or time. Trends are fleeting so always look for best buy cosmetics.
Quick Ways to Get a Fresh Makeup Look in the Morning! Learn it now!